Pilots lucky escape after emergency landing outside of Letsitele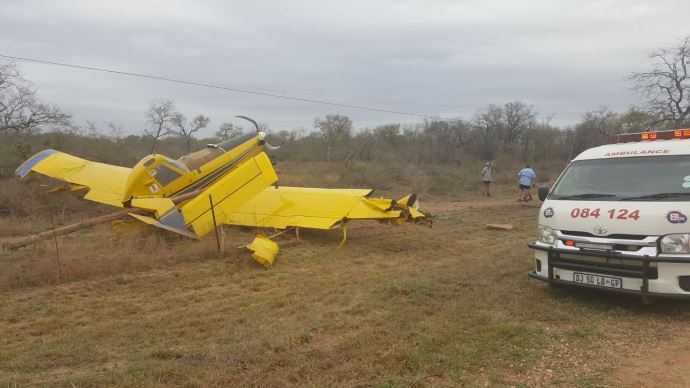 A man escaped injury this afternoon when he had to perform an emergency landing of his light aircraft on the R529 outside of Letsitele in Limpopo.
ER24 paramedics were called to the scene by local farmers and arrived at 12h16.
On arrival, paramedics found the aircraft on the side of the road against a wooden telephone. The pilot was found walking around on the scene.
Paramedics assessed the man and found that he had sustained a small laceration to his thumb. Fortunately, no serious injuries or fatalities were found on the scene.
It is believed that the man had to perform the emergency landing after his aircraft apparently lost power.
Local authorities were on the scene and will be conducting a full investigation into the matter.
Arrive Alive