President Cyril Ramaphosa causes a stir as he is spotted flying economy class
President Cyril Ramaphosa was spotted to Durban in economy class on a Safair flight on Friday morning. Ramaphosa's co-passengers snapped photos with the president which was shared on Twitter.
Ramaphosa's spokesperson Khusela Diko told News24 that the president will at all times use the mode of transport which is most practical, convenient and cost effective for his duties.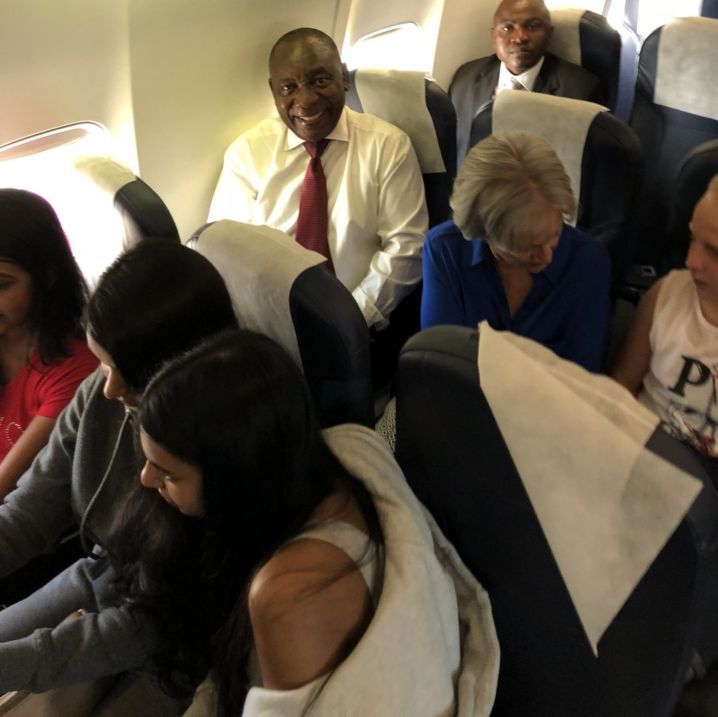 News 24