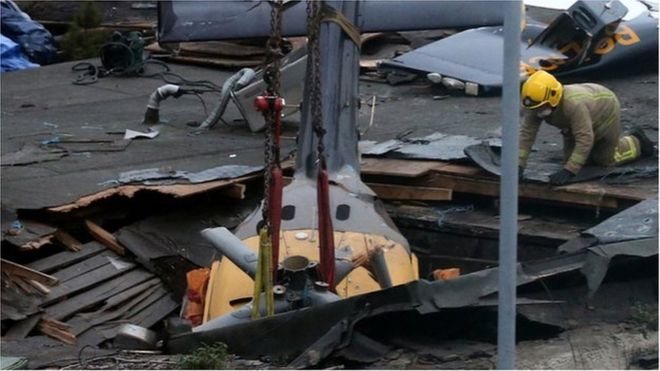 Relatives of the 10 people who died in the Clutha helicopter tragedy in Glasgow have been told fuel switches were in the off position when they should have been on.
Air accident investigators have been briefing families ahead of official publication of their final report.
The police helicopter crashed onto the busy Clutha bar on 29 November 2013.
An earlier interim report said the engines had shut down even though there was fuel in the reserve tank.
Some relatives said the briefing had left many questions unanswered, and underlined the need for black box flight recorders to be fitted in all passenger-carrying aircraft.
BBC News